Car restoration refers to the process of restoring a particular vehicle, which is partially scrapped or damaged heavily. Here at Lewisham Smash Repairs we make sure to give and provide you the top-quality restoration for your vehicles.Car maintenance is a necessary part of owning a vehicle. You'll prevent costly repairs and unexpected breakdowns if you keep your automobile in good shape, and you may have a stress-free ownership experience with proper maintenance and a spotlight. Following a regular maintenance program and hiring the correct service can save you time and money. The following are some of the reasons why smash repairs are so necessary.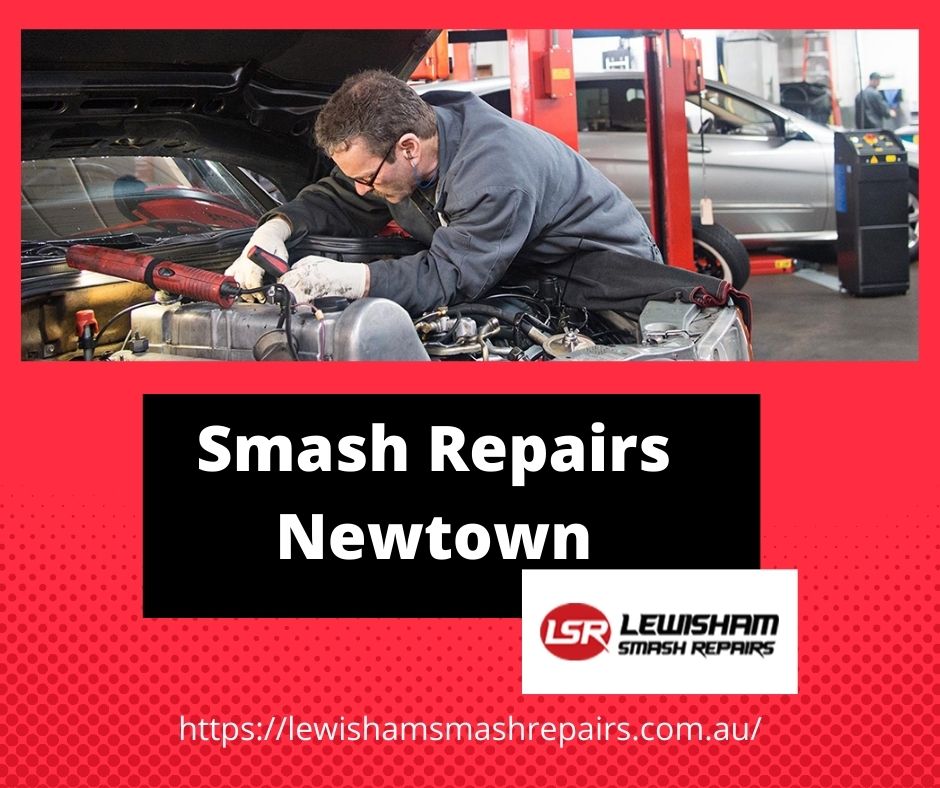 Repairs should be kept to a minimum.
When you verify important components at preset times, you may save money. For example, you should check fluid and engine oil levels and tire inflation levels regularly. It's also critical to change your engine oil and replace filters, spark plugs, and brakes according to the manufacturer's suggested schedule, which is outlined in the owner's handbook.
Operational costs Minimization
Your efforts will not only save you money on auto repairs, but they will also result in a more efficient vehicle. Care can help you get more miles out of your car while lowering your running expenses. It's a significant advantage during periods of fluctuating gas costs. Keeping your spending to a bare minimum is critical to having a more pleasurable experience.
Extend the life of your automobile
Many car owners put off maintenance until required, but this can lead to more damage. A neglected vehicle is more likely to stop operating, requiring you to engage in extensive car repair. When you drive a well-maintained car, you lengthen its useful life. The most reasonable approach is to move forward with preventative maintenance.
Avoid experiencing unnecessary headaches
When you finally get to your destination, the last thing you want is for your car to break down, especially if you're in a remote or dangerous region. The most excellent way to avoid unwelcome delays is to own a vehicle in good functioning order. You will avoid getting stuck if you have a car repair completed on time and well before the problem develops.
Improve the appearance of your vehicle
Regular vehicle maintenance will help keep the value of your automobile up, which can be important when it comes time to sell or trade it in. When you drive about in a car in excellent shape, you will be able to take pride in yourself. Experts can provide excellent advice on how to improve your vehicle's performance and look.
Hiring the professionals
Your automobile is deserving of thoughtful attention and, as a result, the best possible maintenance. Hiring a skilled specialist for a car repair might help you avoid costly setbacks and save money. They are experienced specialists that can aid you with smash repairs, perhaps saving you money for the rest of your life. Hiring specialists will help you relax and enjoy your life without worrying about anything. So, rather than attempting automobile repairs on your own, engaging specialists to assist you is advisable.
Conclusion
When it comes to car accidents, your vehicle is frequently at the most dangerous stage. Smash repairs Glebe services relating to the repairs of automobiles that have been involved in automotive accidents can be found. Several unforeseeable occurrences might cause harm, and the most common is an accident. When the damage is severe enough, purchasing a new vehicle may be more cost-effective. However, the damage is not harsh in other circumstances, and the item can be repaired and returned to its former state.