The numbers of unregistered vehicles are found, and motorists don't have any idea about the registration process and their rights. Therefore, it is necessary to E-safety check for all cars 5 years and older, and it is commonly referred to as the Pink Slip Newtown Inspection test. Look at the registration documents of your car, which requires a safety inspection; there is also mentioned whether or not an inspection is needed under your billing number.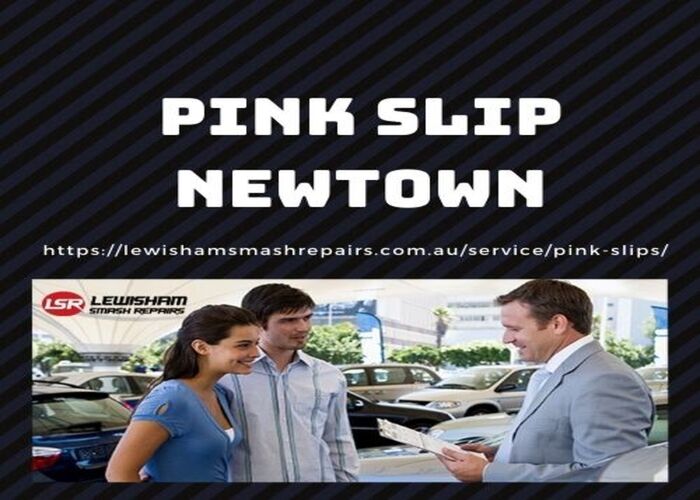 About Pink Slip Inspection Test:
A pink slip is a registered safety inspection or vehicle's road worthiness that is valid for 6 months from the date of issue. An e-safety check sends the safety check results to the RMS electronically. It helps you to save your aggravation and time by allowing you to renew your registration online on the phone instead of visiting the RMS facilities. All cars older than five years will need a pink slip inspection for registration renewal, and it will take around 15-20 minutes to finish the check.
What Does The Pink Slip Inspection Cover?
The purpose of annual registration checks is to determine the road worthiness of vehicles, which has an impact on passenger safety. It is not a guarantee of a vehicle's long-term reliability, but it is a method of determining a vehicle's road worthiness at a specific point. When you go for a pink slip test, your technician will examine your car and perform a series of checks and inspections that must be passed. Additionally, the average time for an assessment is about 30 minutes. Tread depth and tire quality and working electrics like interior lighting, headlights, dash lights, blinkers, and overall vehicle condition are included in this test. E-safety test has seat belt condition, engine integrity, brake efficiency test, engine drive line oil leaks, and functioning. All these inspections and tests are necessary to understand whether your vehicle is roadworthy or not. Skipping these tests are not only makes your vehicles ineligible for registration but also your life in jeopardy.
Some of the factors that will examine during a pink slip inspection test:
Tread depth and tire quality

Seatbelt condition

Suspension/exhaust/engine and driveline condition

Vehicle body condition

Working electrics like blinkers, dash lights, headlights, interior lights

Brake efficiency test

Driveline and engine fluid leaks
What Happens After The Pink Slip Inspection
If you pass through the e-safety check, the safety check report is electronically sent to the RTA. After that, we help you obtain a green slip, and we can also help you renew your registration online by phone mail at your local MVR.
Furthermore, if your vehicle fails the pink slip inspection, you have to get those repairs from an auto shop. But it is in your best interest if you let us repair the vehicle for you; you will not only prevent you from extra legwork but also save your money as well. However, when the vehicle fails from the pink slip and e-safety check, ES Auto Tech will prepare a report to enlist the needed repairs.
Covering Up:
It is necessary to inspect your vehicle for smooth driving; therefore, you have to go with the Pink Slip Summer Hill inspection test. This test includes various factors, which are explained in the above article.