Restoration businesses for classic cars may be located worldwide, and they're there because automobile collectors and enthusiasts have such a massive demand. If you're considering taking on a Marrickville car restoration, there are a few things to consider. It isn't the kind of thing you go into without thinking. You may wind up spending a fortune on a vehicle you'll never be able to drive out of your garage for a leisurely Sunday afternoon drive or to show off at local car events because you ran out of money if you don't do your homework. And acquire a thorough idea of what this sort of project takes.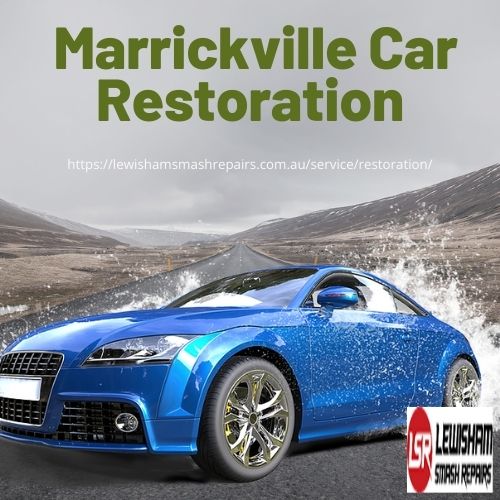 The first thing to consider is TLC.
Before embarking on a project of this kind, there are a few key considerations to make. When looking at automobiles that need TLC to restore them to their former glory, one of the first things to look for is rust. Many cars have been sitting in garages, barns, and fields for years, rusted to the point of no return. While rust can usually be eliminated, the degree of the rust and the amount of work required to make the car rust-free are factors to consider.
Floorboards
Look under the hood and trunk, in the corners, and check if there's any rust; if so, touch it to see whether your finger goes right through or if it's just surface rust. Remember that if you have one or two minor rusted-through parts, plates can be created once they are ground out. It is a time-consuming and costly exercise. When it comes to antique automobile restoration tasks, determining the engine's condition is another vital factor to consider. You're searching for original parts, so open the hood and examine if the engine is original. Pay special attention to see which components have seized and need to be replaced. You might wish to call a classic automobile repair business at this point to find out how much the details cost. Remember that the more parts you'll need to get the engine operating, the more money your project will cost.
Examine the car for any signs of mold. 
Mold may grow in the carpets and upholstery of automobiles that have been left standing for an extended time. While you may be planning to replace these, you should assess the extent of the mold and whether the damp has penetrated the bodywork and begun to rust. Another issue you may have with automobiles that have been kept for years in barns and garages is vermin. Rat and mouse droppings can leave an unpleasant odor and are difficult to remove. Look for this since it provides you some wiggle space when negotiating a purchase price.
Conclusion
Be sure you have enough room if you're planning to conduct your restoration rather than going to one of the hundreds of  car restoration in Sydney companies in your region. A garage will do, but you'll need extra space to store all the pieces as you work your way through the maintenance the car requires before you can proudly drive it on the road. Make a budget for yourself. Everything from acquiring the vehicle to paying the antique car restoration company for the repairs should be included in your budget. To collect all the pricing ahead of time so you know what to expect of the overall cost.