Spray Painting
Lewisham Smash Repairs is known for its world-class spray painting services. We use climate-controlled spray booths for a factory-quality finish so that you get your car back looking as if it were brand new!
Spray Painting
Lewisham Smash Repairs also helps when it comes to spray painting for cars. We ensure the highest standards in our vehicle repairs and spray painting. We have the cleanest facility that is fully equipped with the latest form of technology at a price that you can get. We offer to touch up spray painting, full car spray painting, alloy wheel powder coating, private car repair and a lot more.  We are providing Spray Painting service at Annandale, Macdonaldtown, Glebe, Ashfield, Sydenham, Camperdown, Canterbury, Leichhardt, Summer Hill, Tempe, Erskineville, Hurlstone Park, Stanmore, Dulwich Hill, St Peters, Lily Field, Haberfield, Marrickville, Petersham, Chippendale, Newtown and Sydney areas.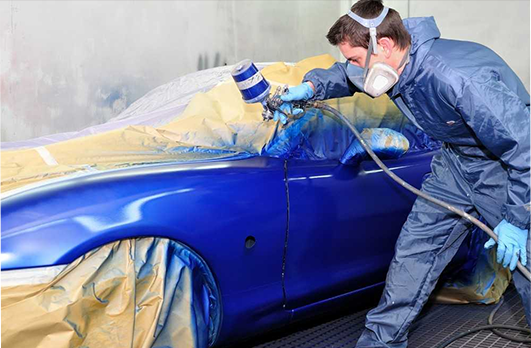 Quality Car Spray Painting!
Car restoration at Lewisham Do you want your vehicle to look new after being damaged or scratched? Lewisham Smash Repairs will do the job for the entire paint job! We can do complete overhauling as well as fresh coat painting for your car that will surely make a world of difference due it its aesthetic appearance. Spray painting is a technique wherein a device is used to sprays a coating through the air into a particular surface following the right process ensures that your car or vehicle is safe and secured in the hands of Lewisham Smash Repairs. The Spray Painting Process involves the following: Repairs involves the following processes:
Lewisham Smash Repairs use best of kind paints which ensure that it will seem nothing has happened unto your bumped car.

At Lewisham smash repairs, we pride ourselves in our high class facilities and workmanship. We are spray painting experts and have been repairing cars for over 10 years. We use climate controlled spray booths that allow us to deliver your car back to you as new!

Please contact us via phone or email for an initial discussion and then we can book in a time for an in-depth look at your vehicle!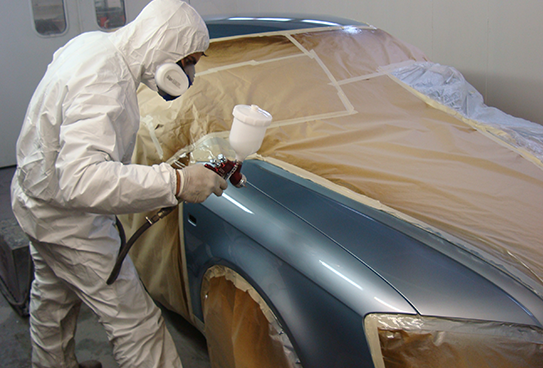 Sydney's Car Spray Painting
Professionals!
We believe when the job is done it has to be done right, being a top accredited trusted smash repairer in sydney. We only use the highest quality equipment to help get your work done quickly smoothly ensuring your car has a top quality finish. We do all types of spray painting work, large and small jobs, including complete new spray painting jobs. Talk to us about your spray painting needs and just tell us what sort of paint job you want. You can give your car a whole new look, or get your paint job back to the original look, and we do custom
detailing work too so call us today to find out more!